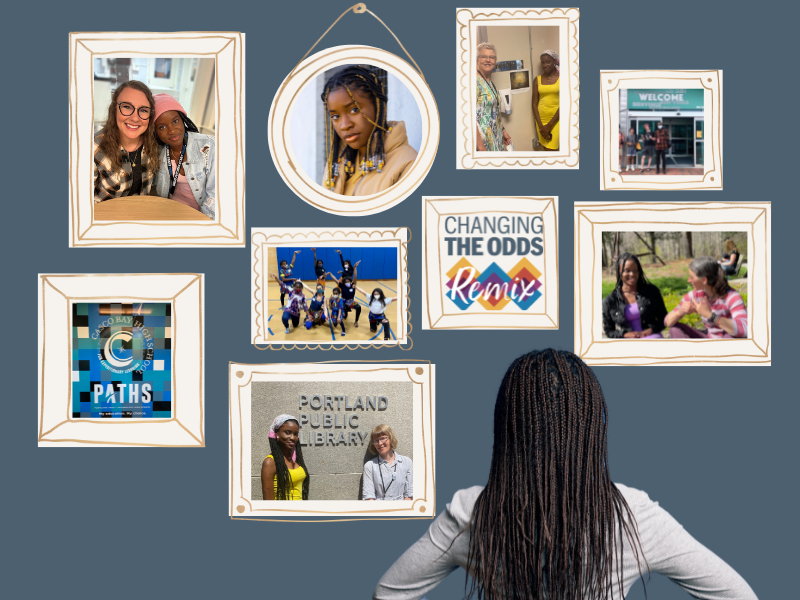 "Adults are so impactful because they're passionate about what they do. And they know the meaning behind their work. The more you know the purpose of your whole job and if you know the purpose of you as a person, that's how you're goanna know how to help everybody."

Karen Pittman
is back in the interviewer's chair for the final episode of season 2.  Karen sits down with co-host Margarida Celestino to reflect back on the powerful messages from this season's guests - Erin Giwer from the
Boys & Girls Club of Southern Maine
, Kelly Blue from
Portland Public Library
's
Teen Library
, and Becky Bell and Stephanie Doyle from
Casco Bay
High School. Karen and Margarida each share some of what stood out to them as big ideas and new learnings. In addition, Margarida provides listeners with updates on her personal journey and about how as she continues to receive support in the Portland community she is also giving back to other young people whose lived experience mirrors her own. 
Visit our
website
to learn more about the guests and organizations highlighted throughout the season. 

Click on the image or link to access the giveaway.
[iframe url="https://share.transistor.fm/e/704c1780" width="100%" max_width="660px" overflow="hidden" background="transparent" height="175" frameborder="0" sandbox="allow-forms allow-popups allow-same-origin allow-scripts allow-storage-access-by-user-activation allow-top-navigation-by-user-activation"]