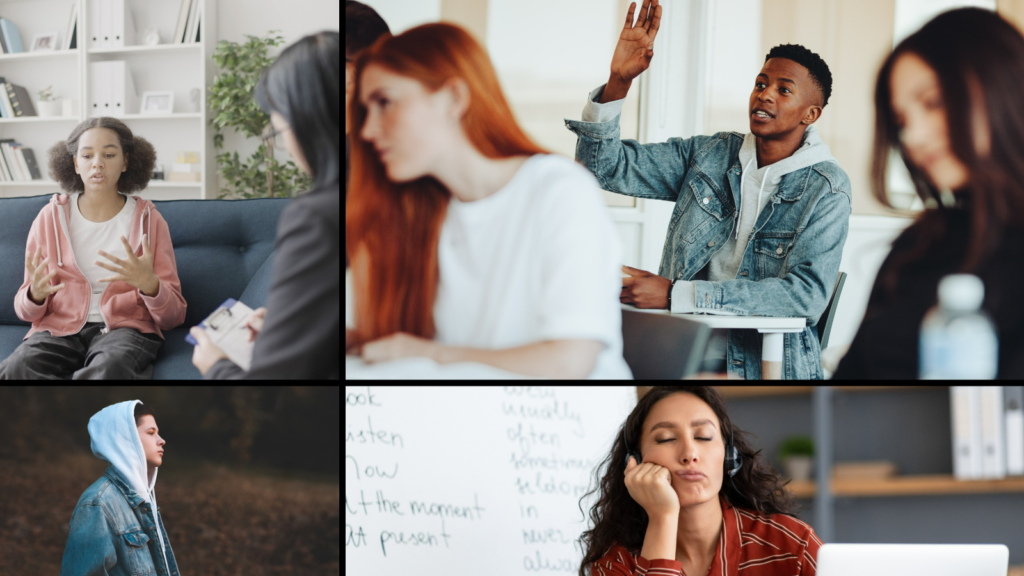 In early May, to kick off National Mental Health Awareness Month, the Surgeon General issued a general advisory on "our epidemic of loneliness and isolation and the healing effects of social connection and community."  The significance of this report jumps off the page, even if you just look at the table of contents: It states the problem and the solution in the title. It pins the problem to pre-pandemic challenges. It links social connection to individual and community health and well-being. It puts forth six concrete pillars to advance social connection and offers recommendations for what every stakeholder group, including but by no means limited to schools, can do to advance social connection. 
The Knowledge to Power Catalysts partners spent the last 6 months conducting individual meetings with over 20 national education and youth development organizations to promote the idea of anchoring calls for whole child, learner-centered ecosystems to a comprehensible and comprehensive community action framework. The Surgeon General's advisory is a perfect example of how to do this for the general population.  
We road tested a 20-year-old practical, evidence-based community action framework developed by Michelle Gambone, James Connell, and Diana Klem. Most youth development gray hairs remember Finding Out What Matters for Youth. It was not on the radar screen of most our education colleagues.  
The Community Action for Youth Development Framework is based on Gambone, Connell, and Klem's powerful research that estimates how many young adults are doing well and how many are struggling. It spells out the steps all stakeholders need to adopt to ensure that teens leave high school on a path towards becoming productive, healthy, and connected young adults. And it estimates how many more young adults would be doing well if they received these supports from multiple people and places in their communities.
The response from those we spoke with was universally positive. Everyone liked the concreteness of starting with common definitions and measures of youth outcomes and youth supports that individual stakeholders can use to assess, improve, and align their efforts. The next question to tackle: How to leverage COVID-related (if not COVID-caused) urgency associated with productivity, health, and connectedness by positioning them as fundamentally interconnected components of youth thriving that must be addressed through community action?
We turned first to the Science of Learning and Development Alliance Ecosystem Working Group that is helping us pressure test the frame for broader engagement and action. Members of the group agreed to outline short case statements following a two-part formula: Part A) present the opportunity/challenge and propose outcome- or system-specific solutions (following the energy) of your audience, Part B) explain why these solutions are best achieved through community action.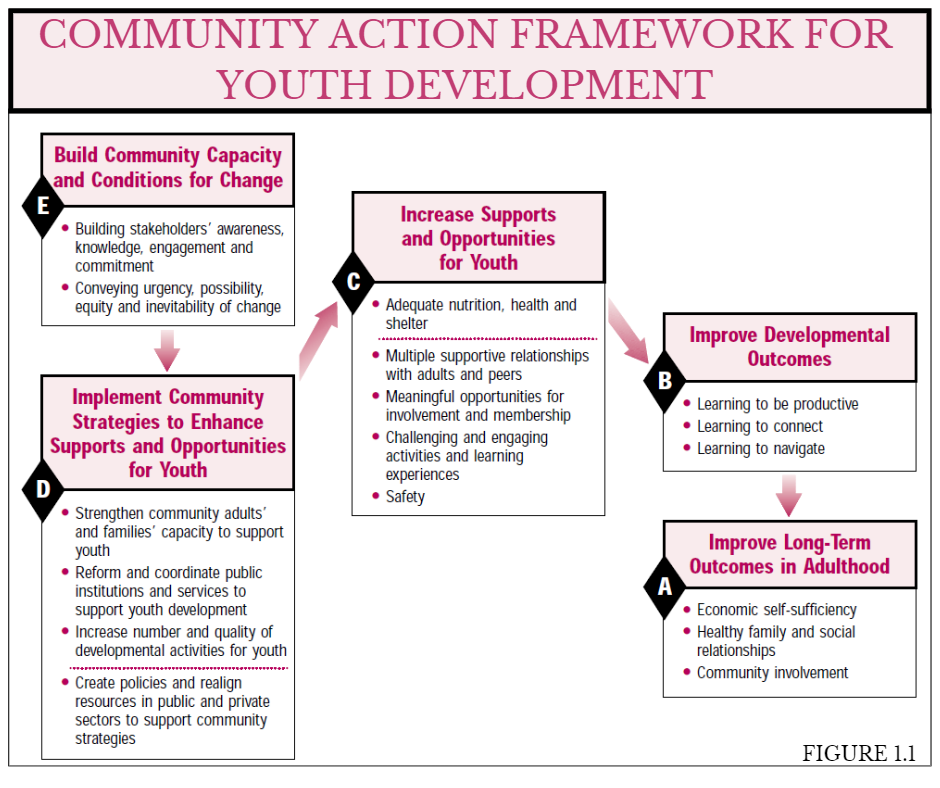 Kathleen Osta, Managing Director of the National Equity Project used an airplane ride to draft a few slides that she shared in a 7-minute presentation to rave reviews. She opened with the Surgeon General's advisory citing loneliness and isolation as underlying causes of the specific mental and behavioral health challenges facing the country.  
Kathleen fleshed out Part A of her assignment in a recent blog, Ecosystems of Care: Mental Health & Wellbeing in Schools , referencing some of the Surgeon General's pillars to offer specific recommendations for schools. But, for space reasons, she only offered a short paragraph calling for community action.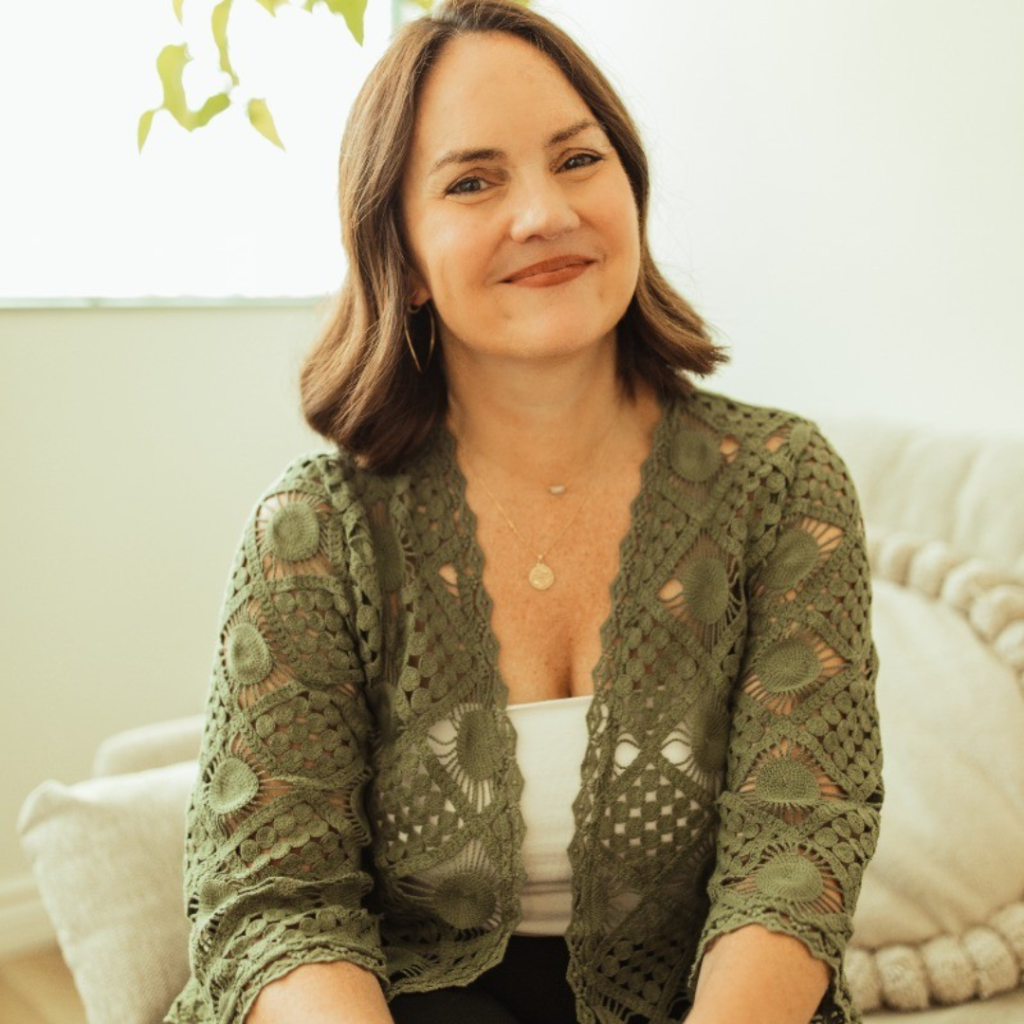 With her permission, I am sharing her full response to the Part B question: Why is this framework the best chance for alignment of our peers around building equitable ecosystems?
"The definition and practice of advancing 'equity' in schools and school districts has become perversely disconnected from its deeper purpose as we understand it – catalyzing the creation of communities that ensure every young person is seen, valued, connected, and has access to the relationships and experiences they need to learn, develop, be well, and thrive. 
A framework that centers the outcomes we know are needed and that we hope for all children recenters 'equity efforts' on ensuring the structural and institutional arrangements needed to bring this about (as opposed, for example to a 'DEI training' or other types of diversity trainings that are disconnected from the core work of communities). 

 

During a time of escalating political polarization, a framework that focuses on the outcomes we hope for all children – a universal goal – that includes targeted strategies to dismantle structural barriers for children and families who are currently most marginalized is our best hope (Targeted Universalism)

 

There is broad agreement for all of the aspects in the framework; the outcomes are not politically controversial.

 

Currently educators in K12 schools feel underappreciated, under resourced, and burned out. OST and community providers feel the same and often feel shut out of what goes on inside the walls of traditional schools. Silos, union contracts, mismatched scopes of work, and organizational boundaries and cultures limit meaningful collaboration that would ultimately be in the best interest of children.

 

A holistic ecosystem approach enables the possibility of shared funding streams, integrated services and supports, and increased benefit to youth and their families."

 
Wow. I really could not have written a better, more compelling response to this question. I am in awe. You've set the bar high. 
As we work together to refine these core arguments for a community action campaign focused on ensuring our young people are healthy, connected and productive, we will continue to share what we find works to make the case.  We invite you to join us on this journey.