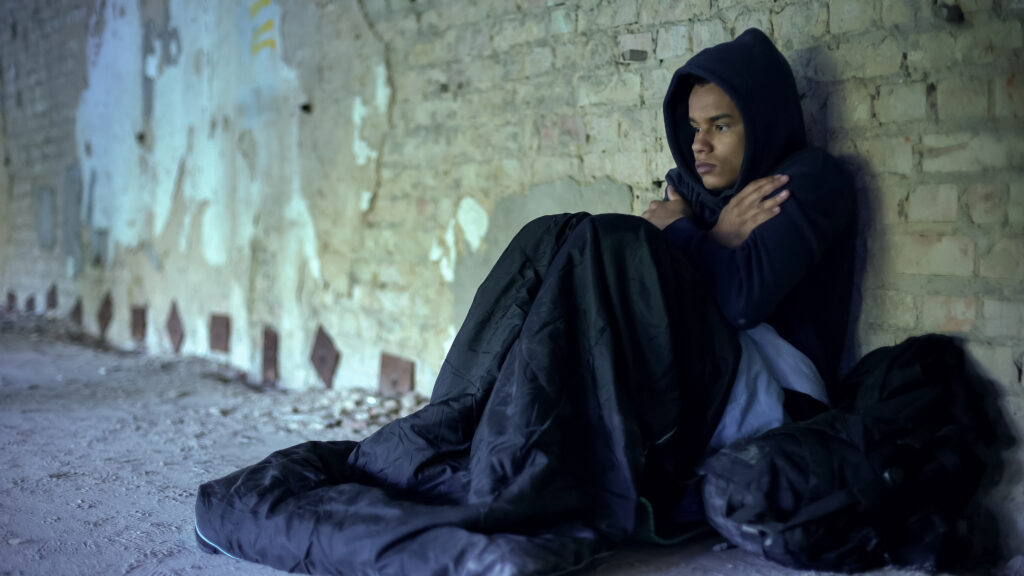 "First we humanize them." Thus began Father Rocky's 45-minute description of how the Tuloy sa Don Bosco (Don Bosco Center) works with scores of the hundreds of street children who live in and around downtown Manila. My heart dropped with his opening line. I was offended by the implication that these children, because they lived and worked on the streets, were not "human." By the end of my time I was humbled. I left the Philippines thinking that my reaction to this realist's words reflects an American politeness that, perhaps, impedes efforts to help our own needy young people.
Father Rocky neither glamorizes nor demonizes the children that pass through the Center doors. He meets them squarely where they are — distrustful, fiercely independent — shows them concretely where he knows they could be, and waits for them to decide where they are going. He expects multiple failures. He knows that some will find their way home, some make peace with families they will never return to, some go back to the streets, and some live at the Center until they are ready for employment.
And how begins this process of "humanization?" Youth workers go out every night to talk with street kids. Those youth who, after numerous conversations, say they are ready to try leaving the streets are invited to the patio, a safe open space with rough bunks and tables within the gates of the center. The rules for staying in the patio are minimal — each child must bathe, change into and maintain clean clothes and wash their hands before eating. Even these humanizing rules, says Father Rocky, are too much for many kids at first. But, eventually, perhaps 80 percent of those from the patio come within the airy concrete center to live, learn and be loved.
Father Rocky and his staff are able to talk comfortably about "humanizing" because they fully recognize the distance young people have to travel to get from the streets to a job. The Center offers shelter, guidance, structure, discipline and leadership opportunities — in essence a permanent home.
The Center is certainly comprehensive in terms of services — it combines key elements of shelters, community schools, residential centers and vocational training academies. But what stood out for me as unique was this ethos of humanity — its commitment to reach and stick with those most in need. Without giving up on families, the Center has established a permanent voluntary alternative to the streets. While not "institutionalizing" — young people come and go voluntarily — the Center has very much become a community institution. They can come as young as age seven and stay as long as they like. They can regress when needed — go back to the patio, or even outside the gates — and not lose the option of moving forward. The contrast with our system where so many kids are bounced dozens of times from one placement to another left me wondering about the fundamental structure of America's social service system.
We have comprehensive programs in the United States, but I wonder if our efforts to reach these children are impeded by our inability to acknowledge that there are too many children of the street. Compared to Father Rocky's, our vision and reach seem to be lacking. We publicly shy away from terms like "inhuman" — no matter what we privately think — while stopping short of setting goals that allow for the fulfillment of human potential.
Can we build these types of bridges in the neighborhoods that need them so that young people do not have to be removed from home and culture to find permanence and structure? Certainly. There are examples in the United States such as Boston's Bridge Over Troubled Waters and Youth and Shelter Services of Ames, Iowa. To take this idea to scale, however, requires placing an enormous amount of confidence in young people. The decisions — to come, to stay, to engage — are theirs to make. And they must make them, furthermore, in context. They are not removed from family and neighborhood, but simply offered real alternatives.
In the Philippines, the young people I spoke with literally had nothing more than the clothes on their backs. But they had a keen sense of what they had been offered and a deep pride in themselves for having, often with difficulty, chosen to accept the offering. For all of our efforts here in the United States, I cannot say that we do this. With new conviction, however, I can now say we should.
We welcome your contributions to the topic. Please reach out to talkwithus@kpcatalysts.com if you'd like to join to the discussion.
Article was originally published in​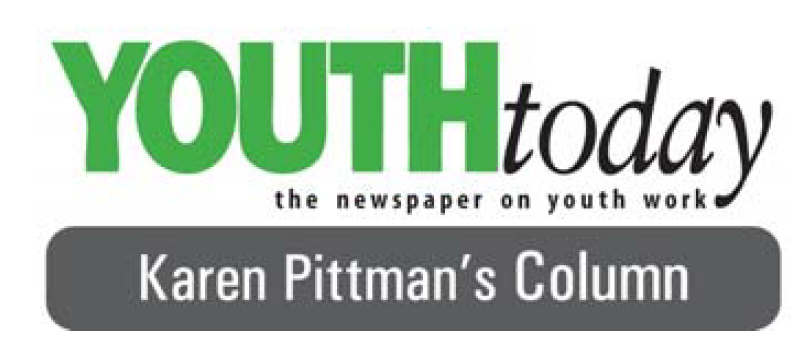 Pittman, K. (1995, November/December). "Realist's View of Child Poverty."  Washington, DC: The Forum for Youth Investment. A version of this article appears in Youth Today.  November 1, 1995