This week we're bringing you a 

special guest

 

R

ound 

U

p

 from ou

r

Program

Assistant & Operations

Coordinator Yazmeen

Mayes.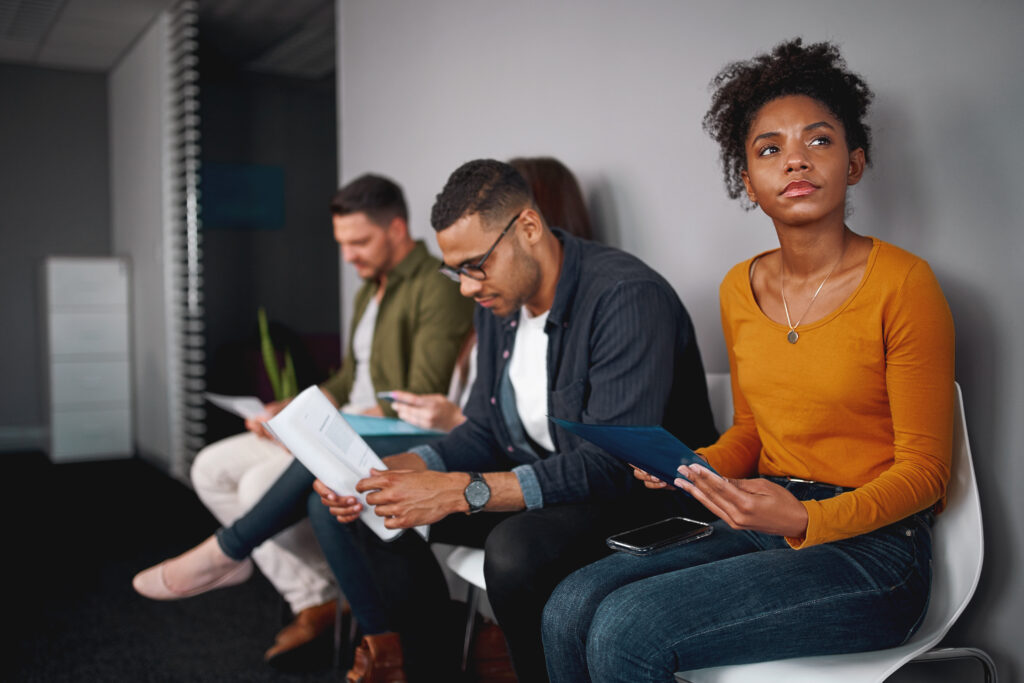 Last week I listened to a webinar from Education Reimagined, where they invited Olivia Christensen, a former student of Iowa Big and now a board member at Education Reimagined, on a panel. Olivia discussed how intimidating the workplace seemed, and how a candidate's presentation alone can determine their likelihood for a job. It took me back to my interview for KP Catalysts.
It was a few weeks after graduation, but I was still acing my independent study in procrastination. So, like any student of today, I YouTubed negotiating salaries to learn the general rules of the process:
Wait then Negotiate – Candidates should always wait to negotiate, as to not look money-hungry. (Just pretend for an hour that a paycheck isn't essential for survival.
High Low Game – Candidates should aim high when proposing a salary. This is in preparation and anticipation that the employer will aim lower.
 Prove You are a Financial Investment – If the employer does not raise their number, the candidate must present reasoning why they are worth the cost, enlisting skill set, prior experience, or future production. 
These rules, though advertised as empowering tactics to help an interviewee make the most out of an  uncomfortable, unfamiliar situation, require a layer of mental gymnastics. The employer can set whatever number they'd like, and the applicant must dance through this process in hopes to achieve a livable wage without upsetting this imbalance of power, which perpetuates a culture of fear. 
Though it made me feel gross, I was prepared to dance. So, I was relieved when Katherine said, "I know you haven't done this before, but I want you to negotiate. It's good practice and critical to closing the gender wage gap." I was extremely lucky that I was recommended to bosses who are so understanding, and that in a phone call I was terrified to have, Katherine didn't speak to me as a potential subordinate, but as a person. However, I fear that my experience was the exception, not the rule.  
So, when I started this job and came across Olivia's panel, I was struck  most when she acknowledged that even though presenting in a "professional" way is uncomfortable, "Everyone is kind of uncomfortable".
My experience really taught me how to present [myself] and how to talk and how to be in front of people. And although it's uncomfortable, everybody's uncomfortable."
~ Olivia Christensen
Though the world has seen a lot of mental shifts in the past three years, the return to work in the U.S., like the return to school, has left our systems largely unchanged. For a while, we tolerated furry coworkers stepping on keyboards and virtual coffee breaks, but as many facilities returned to in-person activities, those opportunities for laughter, reality, and humanity have dwindled. Ultimately, the typical workplace still thrives off of fear. 
Essentially, professionalism is the office term for conformity, and historically, it systematically encourages workers to hide their emotions, dismiss their needs, and abandon their boundaries. It rewards those who "look the part" and code switch to reflect their recruiters, and it punishes those who cannot conform, putting marginalized applicants, such as neurodivergent graduates and candidates of color, at a steep disadvantage. Though, personally, I learned to do this at a young age – not just at school, but in out-of-school settings like church, choir practice, and family gatherings. I learned that "politeness" and "professionalism" are both code for the exact same feeling: powerlessness. 
When I brought this to my boss, Katherine, she tried to find hope. Perhaps, by the time public education has transformed to create ecosystems that fill children with agency, support, and confidence, maybe the other systems of our country will follow suit. I can't predict the future, but I assume this question falls to the adults of today.  
When the empowered minds of the future workforce receive their diplomas, will the rest of the world be ready for them? 
If so, I hope to live to see it. 
We welcome your contributions to the topic. Please reach out to talkwithus@kpcatalysts.com if you'd like to join to the discussion.