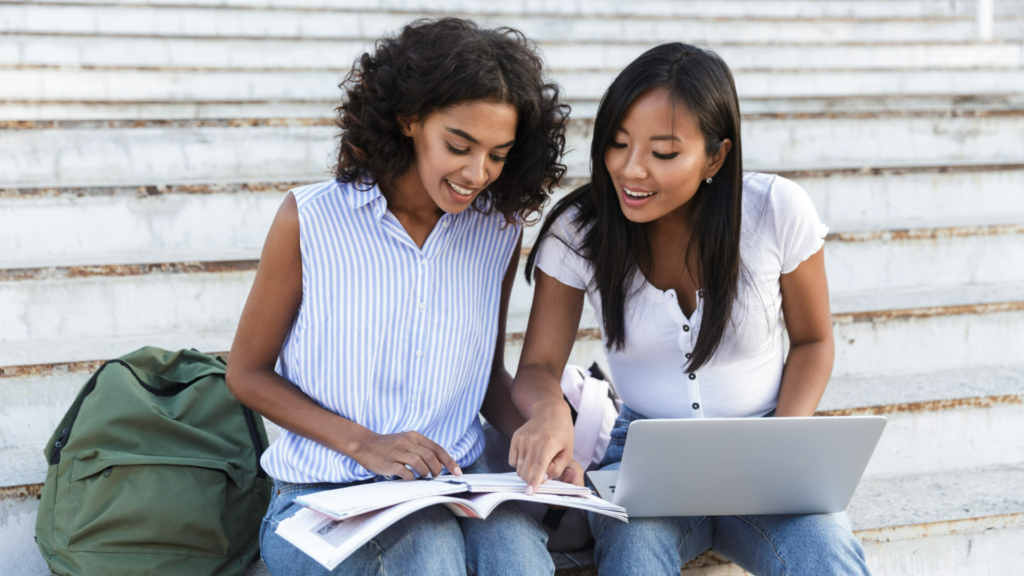 The headlines are familiar.  Teachers are leaving the profession at higher rates than ever before. National youth-serving organizations also reported unprecedented attrition during the pandemic years, although overall staff numbers have started to turn upward. From community to community across the country, the shortages are very real. Recruitment and retention are ongoing challenges.  
How do we inspire a new generation to step into these roles – and quickly? How do we help them imagine a career path that has staying power? 
Here's one strategy that could have a big impact. Across the country, colleges and universities are taking up the Biden Administration's latest call to action – doubling the numbers of students supported by college work study funds in paid community service to take active part in ensuring their younger peers and next gens are getting key supports that they need to succeed.  This is just one strand of the National Partnership for Student Success' goal to recruit, train and place 250,000 adults and near peers into key roles that have been proven to make a difference in the lives of young people. The growing membership of the NPSS Higher Education Coalition is helping to respond to the real-time needs of P-12 students for relationship-rich connections with tutors, mentors, success coaches and more. But they are also helping college students to explore paths that will hopefully lead to refilling the educator and youth worker pipelines.  
 I emphasize pathways – with a variety of stepping stones and alternate routes – because the range of roles is an important part of the strategy. As young people and families are quick to affirm, one size doesn't fit all. Personalization is the watchword. This is underscored by Populace's recent private opinion study, the Purpose of Education Index, exploring what parents and guardians believe is most important in terms of supports for their child's learning and development.  When asked what they want from schools, they emphasize interests and individuality over common coursework or standardized supports.   
Just like the P-12 students, the college students that are recruited via college work study opportunities should be encouraged to find the best "match" in terms of role that they can play and place that they can play it. Where might they find their spark? In high-impact tutoring sessions, connecting one-on-one or in a small group with the same students for intensive sessions multiple times a week? Leading with mentoring relationships – individually or as part of group mentoring activities that emphasize a shared purpose and developing key skills? Helping a high school student navigate the critical pathway to "next" – whether that be college or some other form of postsecondary training? Or working as part of a success coaching or integrated supports team helping to ensure a cadre of students get the individualized and collective supports that will help them thrive?  
  
A key to the success of college students taking up these roles – and hopefully entering a related career path –  will be placing them in programs that are already committed to the grounding principles of positive youth development. These principles are foundational to the NPSS Voluntary Quality Standards lifted up by NPSS and over a dozen national organizations in the field. (See my previous post on the incredible collaboration that led to this "crosswalk" framework.)  
 
For both the P-12 students and the college students recruited to work with them, it all begins with relationships and builds from there.   
  
Each of these college work study community services roles – when supported well – can create the powerful experience that leads to a career working with young people. From classroom teachers and youth workers to counselors and social workers, these early experiences can be transformational. Shawna Rosenzweig, chief strategy officer for Camp Fire, reflected on her own college work study experience in a recent webinar for nonprofits interested in partnering with colleges and universities to provide this opportunity.  

My college work study journey started off rather uninspiring at the front desk of my dormitory.  Soon after, I discovered I could work at a local afterschool program and that changed everything. Working with and supporting young people was no longer limited . . . it was an incredibly powerful experience and helped me see there was a whole field out there that I could be a part of.   
~Shawna Rosenzweig
Chief Strategy Officer for Camp Fire
From individual paths to intentional pipelines. To learn more about the National Partnership for Student Success and the ways they are supporting the field to recruit more adults and near peers to work with young people – with strategies that range from college work study to national service to cross-training youth workers – join the virtual First Anniversary Celebration on July 11th.