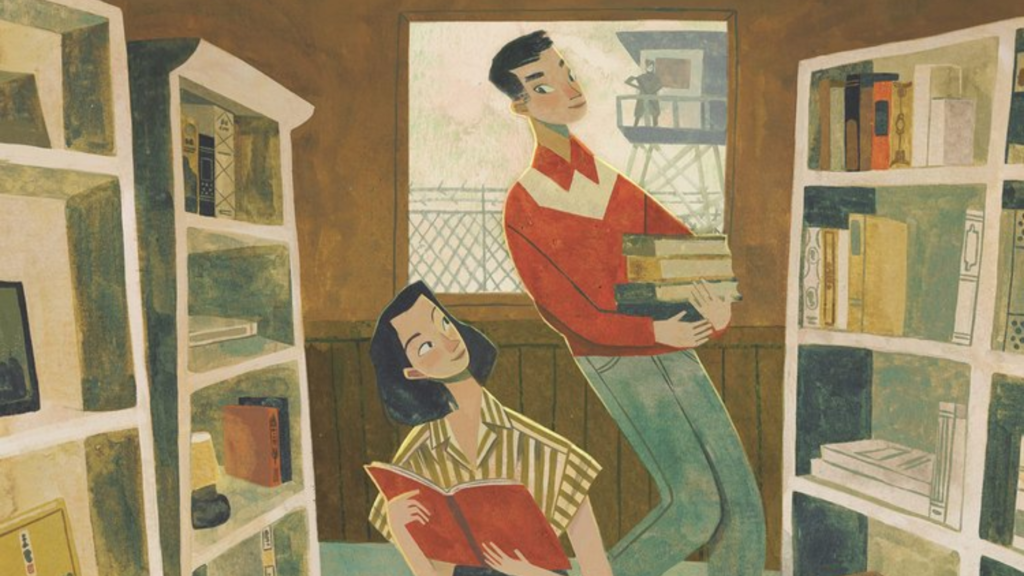 How could a book called "
Love in the Library
" 
—
 literally a book about two people with a love for reading discovering love — be the latest casualty (or near casualty) in the war of words over what is readable?  
Recently, NPR posted a story entitled "Scholastic wanted to license her children's book — if she cut out the part about 'racism'". The story is about how author Maggie Tokuda-Hall's Japanese American grandparents met in a library in an internment camp during World War II and discovered "improbable joy" amidst terrible injustice. Requesting an edit to the author's note, Scholastic's email referenced a "politically sensitive" moment for its market and a worry that the note's reference to "the deeply American tradition of racism" "goes beyond what some teachers are willing to cover with the kids in their elementary classrooms." 
"This could lead to teachers declining to use the book, which would be a shame," the email continued. 
Maggie Tokuda-Hall responded with "a hard no" – publicly posted to her website. Scholastic publicly apologized and offered to publish the book as is. Tokuda-Hall considered their offer but,…
Read the full Column on Youth Today 
We welcome your contributions to the topic. Please reach out to talkwithus@kpcatalysts.com if you'd like to join to the discussion.