Each week one of our team members shares a Weekly Remix Round Up – an article they've read, a conversation they've participated in, etc – that lifts up a topic they've been reflecting on or something that sparked their interest.
The Beginnings of my 50+ Years of Promoting Youth Development - When, Where and How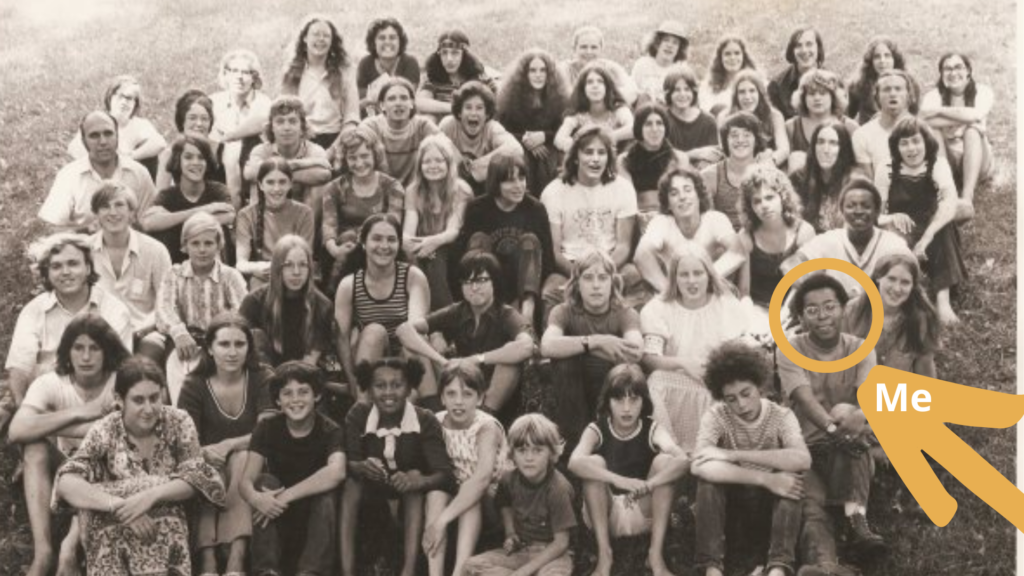 Last week I had the pleasure of being the kick-off interviewee for Education Reimagined's Learning Out Loud Summer series, hosted by Bobbi McDonald. The week before, I was a guest on the Remaking Tomorrow Podcast sponsored by the Grable Foundation, co-hosted by Gregg Behr and Ryan Rydzewski. (The episode will air in the fall!)  After two seasons of the  Changing The Odds Remix podcast where I am the one asking the questions, it was fun to be on the other side.  What was intriguing, however, was the fact that both Gregg and Bobbi started by asking me to talk about when, where, and how my 50+ years of promoting youth development began. I pulled nuggets from my origin story for each interview.  I thought it might be useful to put them all together here.  This, more than anything, is a story of what happens when luck (being in the right place at the right time) and temperament (my need to make meaning of disparate experiences and ideas) combine. 
I was a bright third grader in an uninspiring classroom in a D.C. public school serving predominantly black working class and struggling families.  For reasons I didn't understand until decades later, I was plucked from that school and dropped into an experimental classroom in a nearby school where I had an exceptional teacher who stayed with the same integrated class of students for three years.  I then went to an experimental junior high school where students from across the city of all achievement levels (tracking was still the norm) came via public transportation to experience team teaching, block schedules, equipped science labs, and unisex life skills training (everyone took driving, home economics, and shop).  My high school was more of the same, just in a different part of the city.  In between junior and senior high I enrolled in a summer enrichment course in which I learned to play the flute and went on to tour with the D.C. Youth Orchestra.  To my knowledge my mother didn't apply for me to attend these schools.  I just went where I was told.  As far as I/we knew, this was what every kid did. 
I went off to Oberlin College well prepared academically, socially, and emotionally, having spent the bulk of my public school years being challenged by teachers (half of whom looked like me) with students (half of whom looked like me).  I found that, while my professors and peers expected me to be bright, they didn't expect me to be well prepared or well adjusted.  I didn't need remedial courses.  I was comfortable with people of all backgrounds and income levels..  It hit me that my "normal" experience wasn't the experience anyone expected a poor kid from a single parent family who attended the D.C. public schools to have.  It took me several decades to coin the phrase, but I immediately understood that I had come from a school system that had successfully changed the odds for cohorts of students, not just beaten the odds for a few.  I was always grateful for my education, but I never felt lucky.  I wasn't the exception.  Everyone around me was succeeding. 
In my sophomore year, I applied for a summer job at the
High/Scope Educational Camp
for Teenagers.  A friend, who knew that I wanted to be a math teacher, had worked there the previous summer. 
I had never been to camp.  I didn't swim.  But I had a passion for learning and teaching.  David Weikart, the camp owner and
President of the High Scope Educational Research Foundation (the home of the Perry Preschool Project
) hired me.  I spent one week readying the camp and experiencing the active
participatory
learning process. I spent 8 weeks helping a diverse group of 12
–
to 18
–
year
–
old's
build a learning community in which each
became a
confident, competent, connected contributor.  I came back every year to teach at the camp.